Why Buy Custom Jewelry?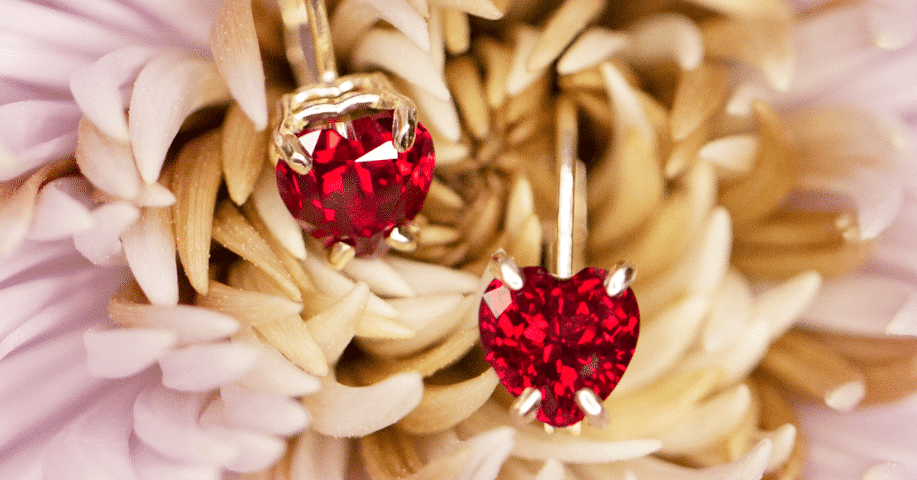 Purchasing custom jewelry provides people with the unique experience of being closely engaged with their piece's design and creation. Customers like knowing that the item produced was created with a singular customer in mind, rather than the mass market that big-brand jewelry companies attempt to cater to.
Continue reading to learn more about the benefits of custom jewelry.
Benefits of Custom Jewelry
Investing in custom jewelry comes with many wonderful benefits. 
With custom jewelry—as the name suggests—the items are customized to your exact taste. Off-the-shelf jewelry rarely, if ever, fits your personal style exactly because it's designed to appeal to a wide range of people so that it will sell. Custom jewelry is tailored to each individual's preferences—size, color, cut, and every other intricately crafted detail in the pieces are designed and made with one highly-specific person in mind: you.
And because the piece is custom designed for you, no one else will ever have it. Unlike off-the-shelf pieces that you may see other's wearing out and about, the jewelry you have customized to you will only ever be made once. No other piece will be exactly like it; your jewelry will be as unique as you are.
Custom jewelry is also often made with much higher quality materials than other kinds of jewelry because of the high level of detail that goes into its singular creation. No mass-market materials to fuss with here, just good, high-quality elements that ensure the resulting piece is the absolute best it can be.
One-Of-A-Kind Experience
Customizing jewelry is an experience like no other. In its crafting, the purchaser gets the rare chance to directly influence any number of details, large or small, that impact the piece's final design.
As the client of an artisan jeweler, you have the unique opportunity to be engaged with your piece from its design conception through its creation in choosing metals, gems, and other materials at your whim. You aren't stuck with choosing between a design you love and metals you prefer, because all options are available to you then and there. 
Contrarily, you have numerous opportunities to sit down with your hand-picked designer to make sure they understand both you and your vision for the piece, going over every aspect of the final design. It's a truly one-of-a-kind experience.
It's More Than Jewelry
While you get to walk away at the end of the jewelry customizing process with a gorgeous piece of uniquely designed jewelry, that's not all you receive.
In customizing a piece of jewelry, you walk away with more than just another pair of beautifully crafted earrings. It's a memento of the process undertaken, but more than that, it's a memento of the person for which it was designed. It's a piece of art that symbolizes a person or relationship that truly matters. Something that is worth memorializing and remembering forever. Something that can be passed down for generations as an exact reflection of a person or moment that will live on beyond a single moment in time.
Key Takeaways
Customized jewelry is a great option when considering new jewelry purchases. It allows the owner to have a direct impact on each aspect of the piece in a way that best reflects their own personality and desires. It has many benefits and will stand as a near-permanent keepsake for the owner and their family throughout the tests of time.
Want to learn more? Continue reading about custom jewelry and related topics on our website.