A Shift in the Jewelry Industry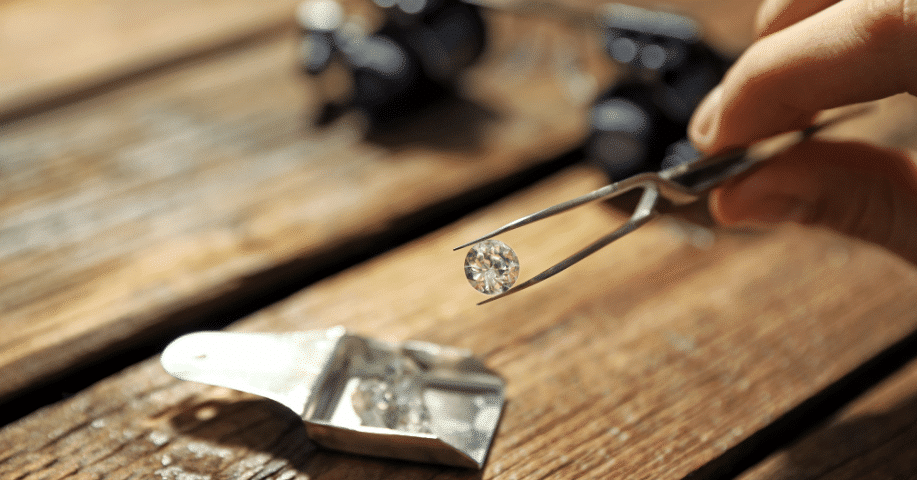 When you think about luxury jewelry, chances are a few of the top jewelry companies like Tiffany's, Kay Jewelers, and Jared's come to mind. However, things are starting to change within the industry. This shift is taking place partially in response to COVID-19 and partially because consumers are becoming increasingly more supportive of ethically-conscientious brands. Continue reading to learn more.
A Digital Market

The aftermath of COVID has forced many brick and mortar small business into the digital market—especially in the fashion industry. With lockdowns and decreased shopper activity at physical stores, many small jewelry brand owners have had to gaze beyond their physical network and depend on online channels to balance their proceeds and cover expenses.
Stay-at-home orders and physical distancing continues to impact stores leading to a faster transition to a digital market. This pandemic will progressively change the shape of our economic future. It's more significant than ever to keep ahead of shifting market trends and support smaller brands in order to sustain their existence.
Many companies are now challenged to survive in the short-term, but this crisis may also present an opportunity for some. The people behind some of the trendiest jewelry are at an advantage with business standards made to flourish in a digitally-focused market. Life habits, work, people's interactions—they can all be linked to digital marketing, promoting favorable change for many direct-to-consumer jewelry brands.
Code of Ethics
More consumers are demanding the transparency of the supply chain. This has resulted in many companies stepping up and taking a look at where their product comes from. Fairtrade jewelry authentically has driven some retailers and designers from all across the industry to contribute by supporting and caring for the people that make up the base of the jewelry supply chain. 
Customers purchasing jewelry are now questioning more than ever if their purchased products meet ethical standards, whether the workers who sourced the materials for their product were exploited, what environmental impact the making of their product had, and how the profits from the purchase of their product are impacting those lower in the supply chain.
We need to maintain our goal in today's global challenges and create a long-term impact on trade. Our goal is to educate more of our customers, strangers too, about ethical sourcing and Fair Trade products. By spreading awareness of these issues that are very near and dear to our hearts, we hope more people will become advocates of the Fair Trade Movement and support ethical small businesses like HanJi Design.
Another proud supporter of responsible sourcing is ANZA Gems, one of the companies that helps to supply the natural gemstones that go into the designs made here at HanJi. One of the many reasons we love ANZA Gems is because 10% of their profits go to the mining community that helps source their products. You can learn more about ANZA Gems by visiting their website: https://anzagems.com.
Sustainability
"The natural environment sustains the life of all beings universally." ~ Dalai Lama
You might be asking yourself, "Can mining be sustainable?" In the realm of the jewelry industry, sustainability can be in different forms. To achieve true sustainability in jewelry production requires a high level of activism and regulation. So the goal should be to help improve miners' safety and provide assistance for their families.
The idea of developing socially responsible and environmentally friendly jewelry is hardly new, but it is hitting the mainstream media with considerable frequency. Most metals and minerals are mined out of the ground, so it can be difficult to impose accountability. The jewelry industry is still very traditional but the new reality needs to change to more sustainable brands.
We're continuously exploring new methods and new sources to protect the planet and enhance the lives of the mining community.
Interested in learning more about sustainable mining? Take a look at this article: https://www.metso.com/blog/mining/sustainable-socially-responsible-mining-needs-radical-transformation/
Key Takeaways
The COVID pandemic may have resulted in many stores closing, but it has also helped many realize the importance of supporting ethically conscientious brands. We hope you found some value in this article and if you'd like to learn more about sustainable jewelry, Fair Trade gems, or HanJi Design, you can browse through our other posts on the website or send us an email at info@hanjijewelry.com. If you have enjoyed this post, please be sure to read our other articles on our blog.